Advertising & PR
ADVERTISING & PR
A
dvertising and Public Relations drive HolderComm's creative strategies. Eric Holder has more than 20 years experience in campaign creation, execution and measurement.  Casework includes lengthy campaigns with technology giants Avego (formerly LSI), NYC's Cornerstone Promotions (Converse and Fader campaigns) and the Jim Ellis Automotive Group. Contact HolderComm about advertising and public relations needs, from grassroots marketing to major-market media campaigns.
NEW MEDIA
Connecting people, that's what we're talking about. Managing and planning campaigns around the cyclical nature of digital media may seem a daunting and dizzying task. Reliable user experiences, effective tracking and useful analytics are behind HolderComm's strategies. When people say "join the conversation" on Social Networks, we understand that's only the beginning. Our new-media campaigns begin with search, then whatever, wherever, whoever you are – let's connect with intent.
Email Marketing / Social Networking / App Development / Behavioral Tracking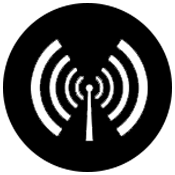 PROMOTIONS
HolderComm's publicity arm is built around more than 20 years experience that began with gorilla advertising and grew to include international media campaigns. HolderComm's reputation as brand advocates includes work with some of the world's most recognized brands such as DELL, IBM, Intel, the NFL and HBO. From writing press releases and media relations follow through to creating trackable campaigns – our goal is to get attention, drive traffic and, most importunity, convert.
Media Relations  / Event Management / New Media / Grassroots

MANUFACTURED CONTENT
At HolderComm your words are where our ideas began. We talk it out, write it out, then rewrite over and over until the image is clear. HolderComm's creative team listens. We undertake exhaustive research before presenting a script, slogan or storyboard.  Because of our interdisciplinary approach to media, we're always thinking ahead. Is your copy integrated with the overall communication's goal? Is your content indexable? Search drives us, writing sustains us, it's press with a purpose. Our customized manufactured content will support, explain and, whenever possible, entertain.
Editorial Design / Photography / Persuasive Copywriting
VIEW OUR PROJECTS
OUR LATEST AD & PR NEWS